A Social Media Talk delivered at the Middlesex University Arts and Creative Industries Faculty Winter Conference.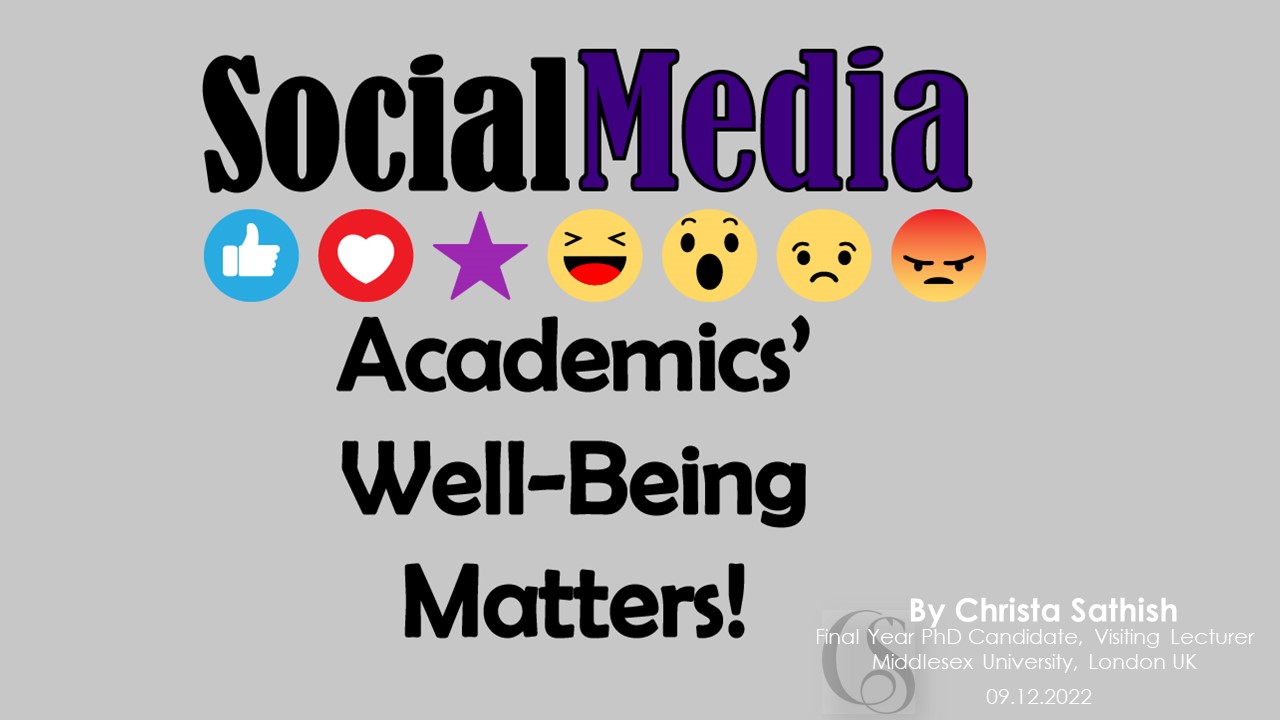 This was a social media talk based on my PhD findings focusing on academics' well-being in the context of teaching & learning and networking & public engagement.
I covered the following three areas:
Awareness of Current Well-Being Issues of Academics

Social Media's Emotional Affordances

The 'role' of academics' emotional reactions in decision-making about their social media use.
Links to further resources: