Slack, initially released in 2013, is a communication platform co-founded by Stewart Butterfield, Eric Costello, Cal Henderson, and Serguei Mourachov. In the context of academic institutions, slack comprises multiple channels that enable the substitution of email communication.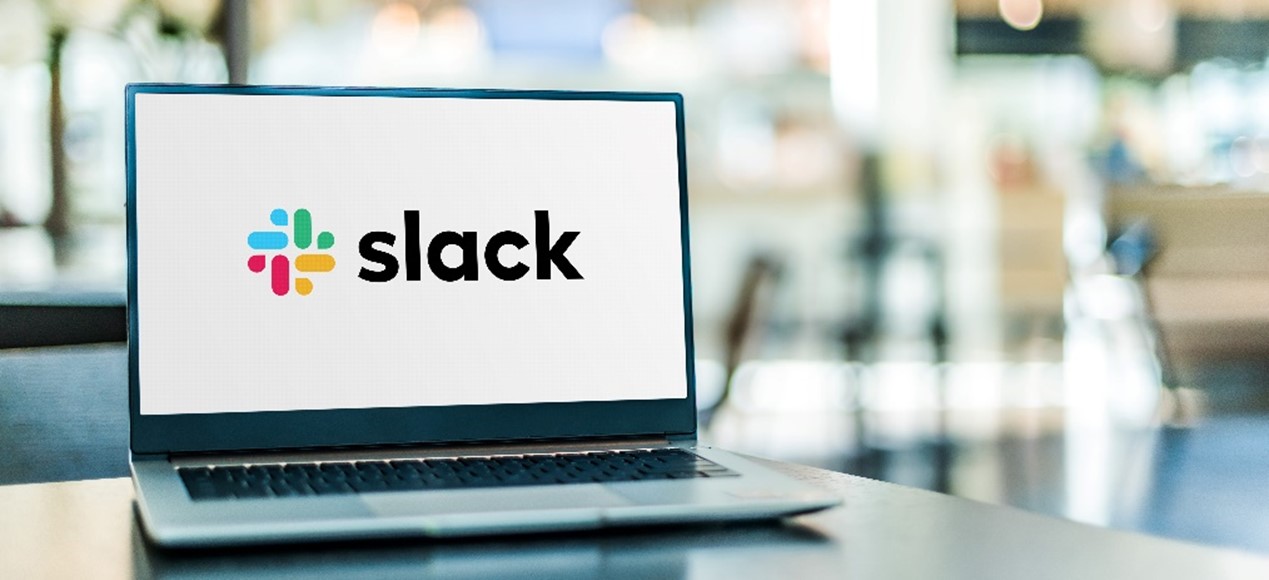 General features
Slack is a communication and collaboration platform that was designed to connect people and communities through various features that enable activities such as:
sharing of information
search
sharing of channels
audio calls
video chat
video conferencing
team chat
screen sharing
task management
surveys and feedback
third party integrations
project tracking
remote support
Due to the size and versatility of Slack, there are many more features and you may want to explore these more by accessing the following link: https://www.getapp.com/collaboration-software/a/slack/features/
Main teaching features
Slack allows forming of groups between students, and teaching staff. Channels can function as lecture theatres, classrooms, admin spaces, or social spaces. The following presents a broad overview of channels that may be beneficial for coursework:

Office during working hours: This allows students to drop in and ask questions during business hours.
Group work: Setting up specific instructor-led student groups that enable students to ask questions, develop ideas and support each other.
Project-led learning and teaching: Project-focused channels provide students and teaching staff space for discussions, developing of ideas, and posting of questions and information before sessions. This may equip students with the necessary knowledge to engage efficiently in discussions and collaborative work tasks.
Student support: Setting up of student-specific channels (questions and answers or business hours office channel). Slack allows the connection with Zoom and enables the direct start of Zoom from the platform.
General communication: Forming of general communication channels where students and staff may engage casually.
Staff channel: Staff channels may be used to encourage communication among teaching staff.
Live teaching channels: Enables class discussions, synchronous documentation of information, students may ask questions, and students benefit from note channels that empower them to support and teach each other.
After class meeting channel: Enables students to join the channel after the main teaching sessions to ask questions for instance about assessments or courses works.
Announcement and planning channel: Planning and announcing of task and project plans. Enables students to receive relevant notifications automatically without the need to know how to set it up by themselves.
Main concerns
Channels: The multitude of channels and connections with other platforms can be overwhelming for beginners.
Inactivity: Students may appear in a channel but are inactive and this may lead to less efficient group work.
Notification overload: There is a potential for notification overload and students may miss important information if there are too many notifications.
Feedback and response intensity: Active students may expect instant feedback and response, and this may be overwhelming for teaching staff.
Third-party: Slack is known to connect with third-party platforms and there is an increased risk of privacy issues and identity theft.
Read more about how to stay safe online go to:
⇒ Online Safety and Planning Checklist
⇒ Online safety and wellbeing: Self-Help
Questions before you start
Do you have a consistent system in place to name channels?
Do you ensure that the information on the channel reaches the correct student group?
Do you limit the permissions of students to post on specific channels?
Do you allow students to reply or only to react to threads?
How do you ensure that the students actively contribute to the group note channels?
Do you provide notifications with specific aims and goals to not overload and distract the students?
Do you and the students know how to use Slack? If not, do you consider holding training sessions?
Case study
Phil Simon (2017) in, How I Use Slack Inside of the Classroom (philsimon.com), provides detailed information and insights about how he uses Slack inside the classroom. He uses general announcements to contact students via Slack without there being a need to send emails. He uses Slack for students to contact him when he is out of the office. For announcements, he creates a channel that is locked down and only he can post in it. Further, he makes use of private channels to communicate course information and data with student groups.
Simon also uses shared channels that allow him to deliver one message in one channel and multiple classes can view them. To acquire quick inputs about different topics and subjects he uses Slack's poll feature that allows anonymous data collection. He also uses Slack for in-class exercises via specific channels where students can interact and engage with various tasks. To develop authenticity, he uploads weekly personalised videos. Additionally, Simon (2019) also provides insights into how he uses Slack to replace traditional lectures using Slack channel calls via Zoom. See Phil Simon: Using Slack in the Classroom: A Case Study.
Useful links